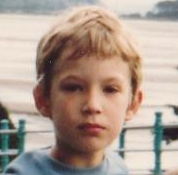 Hello. I'm an experienced Website designer and eCommerce consultant and have been working in the Internet/digital marketing industry since 1998. Before that, I graduated from Goldsmiths College, University of London with a Design Studies BA Hons degree ('94-'98).
As those who have already met me will hopefully tell you, I am passionate about helping businesses and individuals plan, develop and then reap the benefits of having an effective "Web Presence".
For up-to-the-minute developments, I would recommend that you Follow me on Twitter and/or check out my business page on Facebook - as these are updated on a regular, on-going basis.
This is my business blog. For further information about me and my services please pop over to mounsey.co.uk*
Thanks for visiting.
*currently offline for redevelopment. Apologies.